Angelina Jolie decides she needs a family vacation to a small town, which results to locals getting a bit unnerved.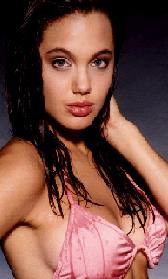 One employee revealed, "We are a small town, and are not used to those stars. Not even French celebrities come here. It was a crazy feeling when all of a sudden you are standing next to Brad Pitt and Angelina Jolie."
A small amusement park in the French region of Charente-Limousin was the family's destination. Brad Pitt, Angelina Jolie and the kids (without Shiloh) had fun with children's play.
Benjamin Gautier, a director of the park, revealed, "Seeing Brad jumping in an inflatable castle, and shouting with joy, seemed like a hallucination."
The staff offered to waive the standard entry fee, but the couple insisted on paying their own way as they stayed an hour at the park.
Comments
comments