Angelina Jolie and Brad Pitt did not mind splurging on their kids, according to a report. It is because they wanted them to have the best of the best.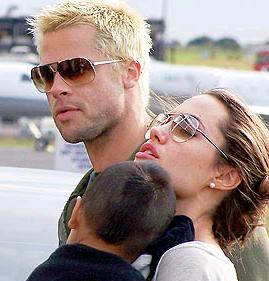 According to a claim, the celebrity couple bought a diamond-encrusted pacifier, which is worth $17,000, for Shiloh. Angelina Jolie recently stocked up on J Brand jeans, which cost $120 a pair for Zahara.
A source revealed, "They are trying to immerse all of them in each one's individual culture. Brad and Angie bought several paintings from a famous Ethiopian artist to hang in Zahara's room. Maddox's room has several Khmer sculptures that represent Cambodia, and Pax has contemporary photographs of Vietnam in his room."
A source added, "Brad hung up a series of photographs he took near where his family lives in Missouri. They don't want her to feel like she's a minority, either."
Angelina Jolie has scaled back her workload in the film industry to dedicate herself to the four children.
Comments
comments