Jennifer Aniston's new man has reportedly hit out at Brad Pitt, telling him to stop interfering in their relationship.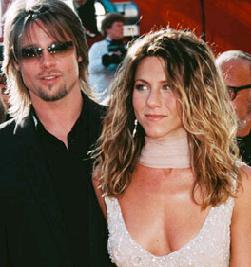 Paul Sculfor was said to be furious when he discovered the former husband of Jennifer Aniston had apparently called her and warned her to stay away.
Now Paul reportedly wants Brad to leave Jennifer alone, insisting he has no right to tell her what to do.
According to a report, Paul told a friend: "It's a total disgrace that he, of all people, should stick his nose in. Brad wasted no time getting together with Angelina Jolie after he split with Jen, now he has the nerve to tell her who she can see."
Another friend added: "Jen let it slip to Paul that Brad had been warning her about him. He appreciates Brad is a big Hollywood hitter, but reckons he should butt out."
The 38-year-old actress thinks Brad is over-reacting and he could even be jealous.
A source said, "Brad calls Jen from time to me, just to ask how she's doing and if she needs anything, though apparently it really gets Angelina's back up. Jen hinted that Brad had been 'checking up' on her new guy and pulled no punches in his assessment. At one point, Jen even thought Brad might be jealous!"
Comments
comments