Angelina Jolie and Brad Pitt have plans of adopting a child from Burma. They have enlisted the help of one of Burma's leading monks to plan a trip to a local orphanage.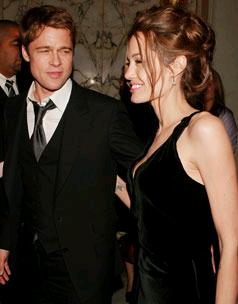 A close source revealed that Angelina Jolie became "increasingly despondent" about the progress she was making in helping Third World countries, and seemed desperate to help the troubled nations, saying, "Angelina feels she is barely making a dent in the suffering she sees throughout the Third World as she travels incognito to different countries as a United Nations representative."
The source also revealed that the "Good Shepherd" actress felt that Burma would be the perfect place to adopt her next child – preferably a girl.
The source continued, "She wants to step up her action in what she calls Red Alert areas, the most seriously troubled, war-torn areas in the world. She's in talks to go into Burma and help with students and AIDS victims who are suffering terribly.
The source added that the 32-year-old actress believed adopting another girl would balance her family, and a child from Burma would fit into its racial mix.