Billy Bob Thornton is grateful he doesn't have to endure the media frenzy that surrounds Angelina Jolie and her lover Brad Pitt.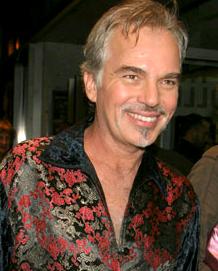 The "Monster's Ball" actor revealed, "I do feel sorry for Angie and Brad. The only time you hear about me is when I've got a movie coming out and I like it like that. They have to cope with it all the time."
The 52-year-old actor also considers her new partner Pitt a good friend, saying, "I'm still close to Angie but Brad's a friend too. We've known each other for years."
Billy Bob Thornton and Angelina Jolie adopted a son, Maddox, from Cambodia six months before their marriage broke up in 2002, but Pitt has since become the child's adoptive father.
Now, the actor is set to star in film "Peace Like a River", on which Pitt will be a producer.
Comments
comments