Angelina Jolie and Brad Pitt are planning to add to their family and the celebrity couple is house-hunting again.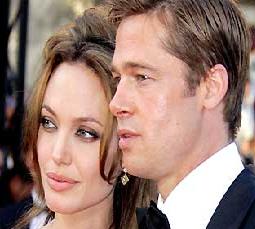 The celebrity pair is now searching for a luxury home in the South of France to bring up their brood.
The "Mr. and Mrs. Smith" stars have hired a professional 'property finder' to help locate the perfect family home for them and have already looked at places in Cannes and St Tropez.
Unfortunately, though, their approach to property-finding hasn't always gone down well with the locals.
A source revealed, "They hired a helicopter for the day to look at one fabulous pad they were particularly interested in. They landed in a nearby field and sent one of their team to ask if
Brad Pitt and Angelina Jolie could take a look around."
The source added, "But the French owner thought it was arrogant that they just turned up and was a little put out about it."
Comments
comments