Angelina Jolie and Brad Pitt planned to meet the group of lawmakers earlier this week to discuss their careers and charity work.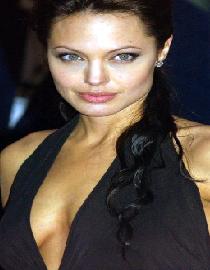 However, an unexpected change in her busy schedule forced the couple to abandon the date – much to the disappointment of the Czech statesmen.
Senator Nadvornik revealed, "My colleagues are very sad about the lost opportunity, they were looking forward to it so much. We intended to hold the event in the beautiful Wallenstein Palace and meant to chat about theatre, film and also charity, for we are aware of Ms. Jolie's involvement in the subject."
Brad Pitt has reportedly made amends for the missed appointment by inviting Nadvornik to Angelina Jolie's wrap party later this week.
Comments
comments