Angelina Jolie and her lover Brad Pitt reportedly are expecting their 7th child.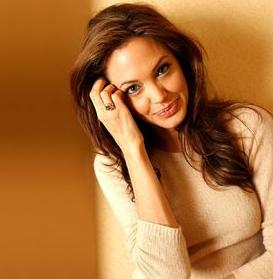 A source close to the couple says that Jolie is about two and a half months pregnant. "Yes, Angie is pregnant," the source tells Star Magazine. "She's thrilled. She said she knew she was pregnant before the test confirmed it!"
Additionally, the source also explains that Jolie and Pitt have not yet announced the pregnancy news as they currently are facing some problems in their romance. "They'd been trying for another baby for months, but it was still a total shock when she found out. Brad and Angie have been fighting so much lately, it just didn't seem possible," the source testifies.
Most recently, Angelina Jolie reportedly got mad with Brad Pitt as she caught him massaging the back of their children's nanny when the kids were sleeping. Feeling hurt, the "Changeling" actress slapped Pitt and kicked him out of their bedroom. "It happened just in time, because things were getting pretty ugly between them," another source tells Star Magazine.
Jolie and Pitt began dating in 2005. They have 3 children of their own; Shiloh Nouvel Jolie-Pitt, who was born on May 27, 2006, and twins Knox Leon and Vivienne Marcheline, who were born on July 12, 2008. Besides, the couple also has 3 adopted kids; 8-year-old Maddox Chivan Jolie-Pitt, 5-year-old Pax Thien Jolie-Pitt, and 3-year-old Zahara Marley Jolie-Pitt.
Comments
comments