Angelina Jolie was worried that having a large amount of children would ruin her relationship with partner Brad Pitt.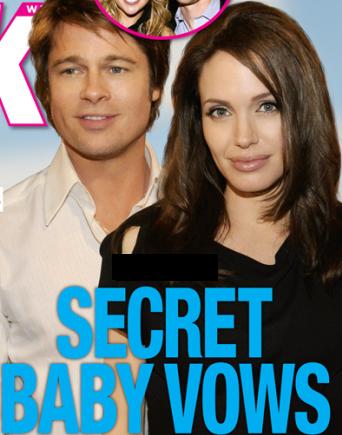 The "Tomb Raider" actress already had one adopted son, six-year-old Maddox, when she started dating Brad Pitt in 2005, and the couple went on to adopt Pax, four, Zahara, two, and have their biological two-year-old Shiloh. They are also currently expecting twins.
But Angelina Jolie admits that she was initially hesitant to expand her family with Pitt, because she feared the stresses of more children would put a major strain on their relationship.
She revealed, "You always wonder how having a lot of children in a fairly short space of time is going to affect your life together. You have less time together, you're always busy, you're often very tired in the evenings. So it's something that you either learn or adapt to, or you're going to be in trouble as a couple."
So the actress was delighted when, after expanding their brood, they continued to maintain a healthy partnership.
She added, "We both grew into our role as parents and that eased a lot of my anxiety. What surprised me is how naturally Brad welcomed the responsibilities of being a father."
Comments
comments