Jamie Lynn Spears has sparked another controversy after a magazine report indicates that her upcoming wedding plans will turn into a disaster.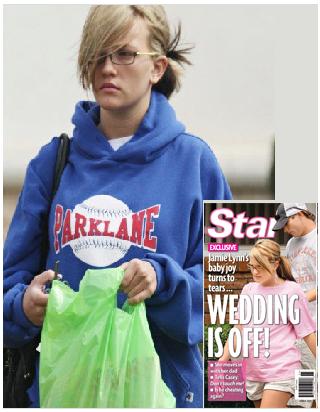 According to the report, the teen's baby shower seemed to be perfect but things aren't all rosy for the 17-year-old as her mom pushes her into a marriage she isn't ready for. A family friend revealed, "Jamie Lynn is having a shotgun wedding, and it's Lynne who is holding the shotgun!"
The friend continued, "Lynne is determined not to let her younger daughter be a single mother." It appears that Jamie Lynn's mother was pushing hard to arrange a hurry-up marriage this summer.
But sources say 17-year-old Jamie Lynn is reluctant and may have to be prodded all the way to the altar. The family insider shared, "She's told her parents that she will not commit to a date. I just don't think she wants to marry Casey."
Lynne was so intent on getting her daughter to the altar with a guy that she was not ready to make a commit. Insiders thought that the tension between the two young parents-to-be has become so intense that it's doubtful they will ever tie the knot.
The source said, "Jamie Lynn and Casey have been fighting non-stop about everything, from what to name the baby to what to eat for dinner. And now she's called off their wedding plans."
Despite reports that the couple bought a house near Jamie Lynn's hometown of Kentwood, La,. Star has learned that 17-year-old Jamie Lynn has moved back into Serenity, the Spears' family estate — and her dad, Jamie Spears, has flown from sister Britney's side in L.A. to be there for his younger daughter.
The second insider added, "Jamie Lynn, Jamie and her mom are all staying at Serenity right now. They've been busy decorating the baby nursery."
The magazine report claimed that the teen told Casey, "Don't touch me!" It was still uncertain if Casey was cheating on Jamie Lynn Spears.
Comments
comments