Angelina Jolie, who experienced dramatic weight loss, is a big fan of The Office, a British comedy show.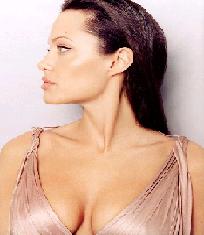 The 32-year-old actress could not get enough of Ricky Gervais and his hilarious work antics.
The "Good Shepherd" star fell in love with the Ricky Gervais TV show on a recent visit to the U.K. and now understands what all the fuss was about.
She revealed, "When I was in England I loved The Office. But I think I'm with everybody on that one."
Comments
comments