Angelina Jolie had a chance meeting in Las Vegas with one of her former husbands, which left Brad Pitt on the outside looking in.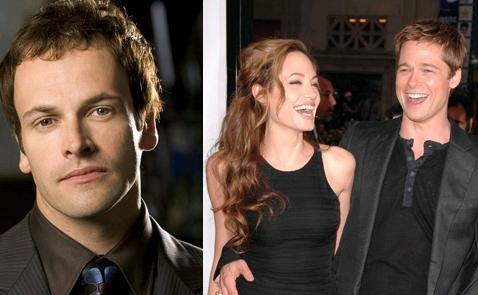 During a recent trip to Sin City, the "Good Shepherd" actress bumped into her former husband Jonny Lee Miller. Is that a problem for Brad Pitt?
According to a report, there's tension. Until recently, Angelina and Jonny were on good terms. The two even looked cozy in 2005 while attending a screening of the documentary Peace One Day in NYC.
But according to an insider, the exes stopped speaking at Brad's insistence explaining, "Jonny and Angie's not talking has a lot to do with Brad. Angelina wishes the two of them could be friends, but neither of the men wants that."
So what happened when the meeting took place at the MGM Grand hotel, where boxer Floyd Mayweather defeated fellow boxer Ricky Hatton in a 10-round fight? A second insider that was at the fight revealed, "When Angelina ran into Jonny, they exchanged pleasantries for a while. But she made sure not to spend too much time with him, for Brad's sake."
Comments
comments