Vanessa Hudgens and Zac Efron, who were spotted in "The Social Hollywood Club," bumped into John Mayer at the "Walk Hard: the Dewy Cox Story" premiere after-party on Wednesday.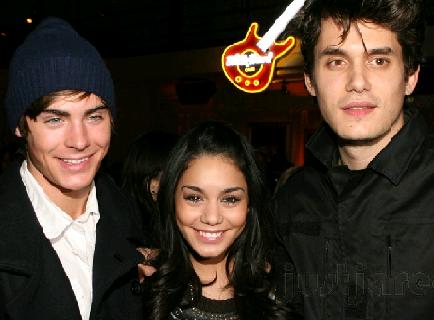 The "High School Musical" couple also met Walk Hard star Jonah Hill and director Adam Shankman.
"Walk Hard" is all about a fictional musician named Dewey Cox, and his backup singer and wife, Darlene.
The movie is a parody of the biopic genre, and mainly parodies a variety of music biopics. The story follows Dewey as he eventually gets caught up in the fame of rock and roll. The film is expected to hit the theaters on Dec. 21.
Meanwhile, Vanessa Hudgens, who was celebrating her birthday, was also spotted in Hollywood on Thursday in a new Audi convertible. It is uncertain if the car is a gift from her boyfriend Zac Efron.