Angelina Jolie has revealed her mother's death triggered her dramatic weight loss. The actress lost her mother, Marcheline Bertrand, to ovarian cancer in January and has since become noticeably thinner.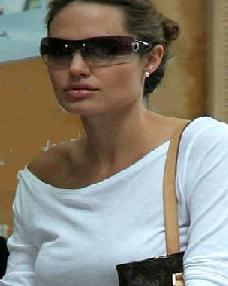 The actress confessed at the New York premiere of her new film "A Mighty Heart" on Wednesday, "I've always been lean and this year I lost my mom and I've gone through a lot. I have four kids and I finished breastfeeding – it's been hard to get my nutrition back on track."
The 32-year-old actress insists her weight loss is not something she is proud of. She added, "Instead of people saying I look like a person dealing with something emotionally, they assume it's because I want to fit into skinny jeans. Someone saying to me that I'm thin is not a compliment."
The "Tomb Raider" star, once famous for her curves, has sparked concern among fans when she was pictured looking painfully thin with veins protruding in her arms.
Comments
comments