With six kids to watch over, "Changeling" star Angelina Jolie said that she plans to fade away from acting to spend more time raising her family, but she stopped short of pledging to quit her craft for good.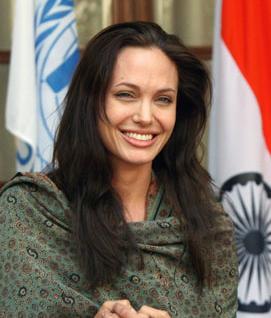 The actress revealed in an interview: "I don't plan to keep acting very long, I'm ready to do a few things now and fade away and get ready to be a grandma one day."
Angelina Jolie and her partner actor Brad Pitt have emerged as a Hollywood power couple, and together they have three biological children and three adopted children.
In response to a question about whether she will give herself a "cutoff point" for acting, Jolie, 33, said she would make no pledge to completely stop acting.
The actress, who stars in the movie "Changeling" from director Clint Eastwood, said she has not worked on a movie for a year. Apart from starting a project in February, she said that she will probably not work again for another year.
She added: "So maybe it will be once a year and then maybe it will be once every three years, and then just naturally — I like being home a lot these days."
Angelina Jolie, who earned an Oscar for her supporting role in the 1999 movie "Girl, Interrupted," would not be the first actor to talk of walking away from it all at a young age. Last month, "We Own the Night" star Joaquin Phoenix, 34, said that he was retiring from acting to focus on making music.
Comments
comments