According to a Vietnamese newspaper, Angelina Jolie has felt sorry for exposing her new son, Pax Thien, to the media frenzy and has vowed to be a stay-at-home mom.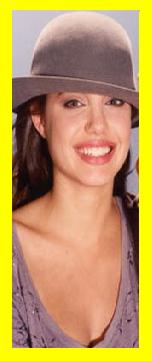 Angelina Jolie revealed, "I will stay at home to help Pax adjust to his new life." She added, "I have four children and caring for them is the most important thing for me at the moment. I am very proud and happy to be their mother."
The Hollywood actress also mentioned a statement about the attention brought to her new son when she said, "Photographs and press coverage will make him upset. I'm very worried about that. I would like to say I'm sorry for bringing this into Pax's life." She added, "Everyone would agree that children need to have a family. I have the ability to help children fulfill that desire. Why should I say no?"
Pax is the fourth child for Angelina Jolie and Brad Pitt. Their children includes Maddox, who was adopted from Cambodia, Zahara, 2, who was adopted from Ethiopia, and 10-month-old Shiloh, who was born to the couple last year.
Comments
comments