Brad Pitt and Angelina are rumored to be on the verge of ending their relationship after a heated row – in which Angelina threw a glass of wine in Brad's face.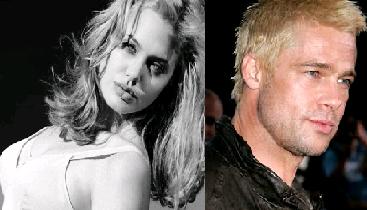 According to sources, the celebrity couple, which spending a holiday in France, are so close to ending their relationship; they have already discussed a custody deal.
A friend revealed, "Their romance has fallen apart. They've turned into two people staying together for the sake of their kids."
According to the source, the source of the heated argument is politics. Brad Pitt supports Democrat presidential candidate Barack Obama while Angelina Jolie supports his rival John Edwards.
A source added, "Angie was cursing at home and ended up throwing a glass of wine in his face. Brad was absolutely disgusted by her behavior. They've turned into two people staying together for the sake of their kids. Brad has just had enough of doing what Angie wants to do."
Comments
comments