Nicole Richie and fiancé Joel Madden are having a baby boy. "The Simple Life" star visited Los Angeles' Cedars-Sinai Medical Center on July 25 to have an ultrasound scan that reportedly revealed the baby's gender.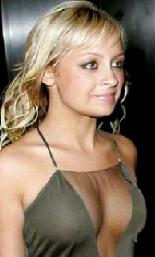 A source revealed, "Nicole wanted a girl, but she's happy she's having a boy. She's having fun planning for the baby – shopping, picking out names and designing a nursery."
The 25-year-old star, which recently opened up with her pregnancy in her recent interview, is four months pregnant and the baby is due in December.
Nicole Richie is craving sushi and pizza. She has revealed she wants a "huge wedding" with her boyfriend and she would like a big family too as she revealed that her dream family would include "three girls and twin boys."
The star, which was adopted by singer Lionel Richie, has also considered opening her home to an unwanted child, saying: "Definitely – I'm adopted."
Comments
comments