Angelina Jolie looked torn between her partner Brad Pitt and her brother James Haven since the men that she loves are in a tense competition for her attention, according to the claim of the insiders.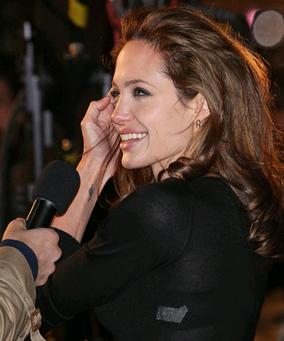 Is it possible that James can edge out Brad? Will she have to choose? At the Beowulf premiere in LA, Angelina's brother, James Haven, walked the red carpet and happily answered questions about Brad Pitt.
James Haven told the reports, "We've bonded amazingly. He's fantastic – we get along great!" But the truth may not be a rosy, according to a report from the magazine. At a private party, which Angelina Jolie held on November 5 to celebrate the movie's release, James Haven and Brad Pitt stayed away from each other.
An insider revealed, "The guys just don't get along, and now it's causing problems for Brad's relationship with Angelina. Angelina blames Brad for not warming up to her brother."
But the source claims that James Haven isn't interested in improving their chilly relationship, saying, "He blames Brad for occupying so much of her time. Plus, he thinks Brad is boring. Brad invited James out a few times for drinks, but he always turned him down. He sees Brad as a frat boy and not someone he'd ever be friends with."
Angelina Jolie and James Haven have been extremely close since they were kids, when their father, Jon Voight, left them and their mother, Marcheline Bertrand.
The insider explained, "James was Angelina's protector. At a young age, he became the man of the house and Angie has never forgotten that. Boyfriends and girlfriends, even their own father, come and go – so they have to be loyal to each other."
Comments
comments