Victoria Beckham has been lined up to do a cameo in "Sex And The City: The Movie".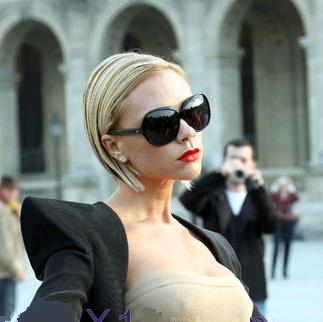 Sources have revealed that the singer, who was approached by producers, was due to film her cameo before Christmas, but had to turn down the role because of her commitments to the Spice Girl reunion tour.
On being asked, the 33-year-old singer confirmed the news, saying, "I got asked to be in the Sex And The City film, which I would have loved to have done, but because I am in full-on Spice Girls rehearsal mode, unfortunately, I can't do it right now."
According to sources, the movie producers are eager to have Posh on board and are frantically trying to fit her into their filming schedule.
A source revealed, "Victoria Beckham is probably one of the biggest fashion icons in the world, so it makes sense to have her in the Sex And The City movie. The show is all about stylish, powerful women, so Vic will be a natural star."
The source continued, "The producers are doing everything they can, including moving around filming schedules, to get her on board. They really wanted her to film some scenes before Christmas but she's too busy with the Spice Girls right now."
The source added, "However, the movie people and Posh's people are in talks to get another date in the new year for her to shoot some scenes. Victoria definitely wants to do it and the producers want her, so it's just a matter of getting a filming date set."
The source also revealed the plan to shoot a big party scene with Carrie Bradshaw, Samantha Jones, Charlotte York and Miranda Hobbs, Sarah Jessica Parker out in New York with Victoria, saying, "They already have Jennifer Hudson on board and they know the more big names that sign up the better the movie will be."
Comments
comments