Angelina Jolie keeps her focus while directing her new film, "United Love Story" on November 4 in Budapest, Hungary.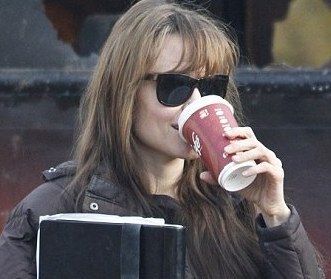 Although Brad was in NYC for "Megamind" premiere, the "Tomb Raider" star appeared to be in a good mood, took off her coat and got along well with her bodyguard.
Angelina was still involves in the film, which is about lovers in Bosnian war. But the victims of mass rapes in Bosnia wanted Angelina to leave their story untold.
Comments
comments