Angelina Jolie, who has the world's top designers at her A-list feet, stunned reporters at her New York premiere of the film "A Mighty Heart" this week when she revealed her crushed velvet dress cost just 26 dollars.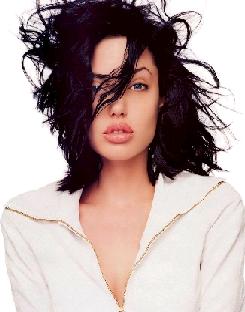 The actress apparently picked up the black frock in trendy vintage store Wasteland on LA's famous Melrose Avenue. While her dress didn't exactly dent her bank balance, however, she did splash out with a pair of Christian Louboutin heels, which can run into several hundred dollars.
The actress revealed she is on a mission to save the endangered Asian tiger in her adopted son Maddox's homeland.
Angelina Jolie revealed, "I have an animal sanctuary in Cambodia." But her love for animals isn't about to put her off her meat. The actress added, "I'll protect the tigers. But I do like a steak. That's my diet."
Comments
comments