Angelina Jolie and Jennifer Aniston have their Christmas plans emerge.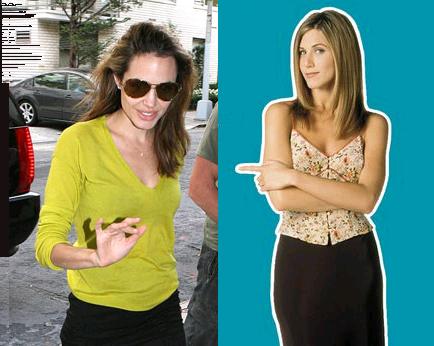 It was reported that Jennifer Aniston is planning on going shopping with Jane Pitt, Brad Pitt's mother, in Southern Missouri for Christmas. The current partner of Brad Pitt won't be there because the "Good Shepherd" actress will be in New Orleans, according to a report.
The "Mr. & Mrs. Smith" couple once claimed they would make a home in New Orleans but after buying a house and a few weeks there earlier in the year bailed on the Big Easy for greener pastures and film projects. They have stopped in to New Orleans for photo ops and interviews to promote Pitt's effort to help rebuild homes in the community.
During the Monday's Hot Pink Party in New Orlean's Lower Ninth Ward, the actress revealed, "I'm working on a film ["The Changeling" in L.A.], but we'll be back for Christmastime. We'll be here through Christmas."
The actress did not show her usual red carpet looks; she is certainly sporting a chic black trench coat, which is a fashion favorite for the actress.
As for the other news, it was reported that Brad Pitt was upset when his former wife Jennifer Aniston and Courteney Cox have had a falling out. It is because he "can't bear to think" of Aniston being lonely, according to gossips claim.
The "Babel" actor has allegedly taken things into his own hands and decided to act as the mediator. He has contacted Cox's husband David Arquette to help him get the women back together.
The source explained, "He (Pitt) can't bear to think of Jen lonely."
Comments
comments