Angelina Jolie's Maddox showed off a fashion statement.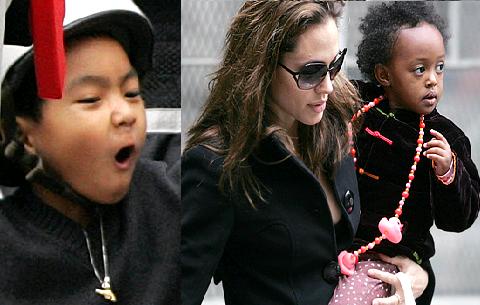 The 6-year-old adopted son of Angeline Jolie and Brad Pitt sported a gold gun charm necklace during a New Orleans bike ride with his family on December 18, Pitt's 44th birthday.
The boy has always had guns on the brain. During an October 28 spree at KB Toys in Sherman Oaks, California, mom bought him a Warrior Playset and a $34.99 Nerf Dart Rapid Fire gun. His parents also threw him a military-themed birthday party when he turned 6 in August.
It seems Maddox was not the only who fired off a fashion statement, his sister Zahara was also spotted sporting pink necklace with a little bird as a pendant.
Zahara, who turns 3 next month, was seen clutching to Angelina Jolie in the French Quarter of New Orleans, where they'll spend the holidays, Dec. 21.
Comments
comments