Britney Spears' sister Jamie-Lynn Spears' pregnancy has led to a new bust up since a huge row has broken out after the dad's religious family insists she marries him.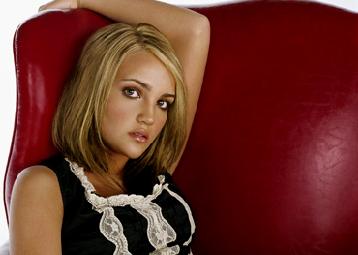 The "Zoey 101" star called it quits with Casey Aldridge just after she became pregnant with his child.
But the Aldridge family is now insisting that the couple, for the sake of the baby, should forget their differences and walk to the chapel where, incidentally they met.
James, Casey's 71-year-old granddad, wanted that the couple should get married and raise the child together, saying, "He should make an honest woman of her and make it all above board by getting married. Casey was raised in the church. This breaks my heart."
However Jamie's mother Lynne insisted that her daughter won't be rushed into marrying the "wrong" man.
A source close to Spears has revealed that Lynne fears Jamie could repeat the same mistake that her elder sister Britney made by marrying Kevin Federline.
The source said, "Lynne fears Casey could be another K-Fed. He's a nice boy, but he doesn't have a job. He likes the trappings of her fame."
Meanwhile, Odus Jackson Casey's uncle, hopes the young pair take their time, saying, "Casey has said he would like to go ahead and get married as soon as possible, but there's a lot of water to go under the bridge before they can really get to that point. I hope they will stick it out and get married for the child's sake and their sake. But if they're not in love and it was just a fantasy, they don't need to make the same mistake twice."
Odus Jackson also revealed that Mississippi native Aldridge, 18, was a "typical country boy" who never gave the family too many problems. But he said that when he flew out to California to be with Jamie Lynn on the set of "Zoey 101," he was bound to run into trouble. He added, "You know when you put boy and girl together, it don't work. Testosterone is tough to control."
Comments
comments