A 'lost' film in which Angelina Jolie made her screen debut at the age of five is to be released on DVD for the first time. The screen beauty played the daughter of her real-life estranged father, Jon Voight, in flick, Lookin' To Get Out.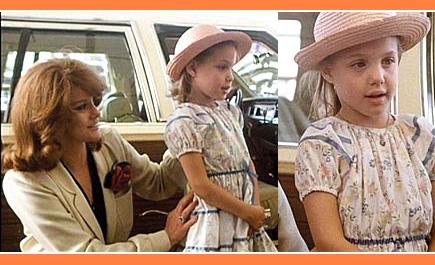 The Las Vegas-set comedy, directed by Hal Ashby, was shot in 1980 on a budget of $17 million, but did not get a theatrical release until two years later. It was a huge critical and box-office failure – selling less than a million dollars worth of tickets. And it has never been available on video until Tuesday's DVD release of the newly edited version.
Jolie's scene with Voight lasts just over a minute. He explains to the blonde child that he's wearing bandages because he crossed against traffic and that he comes from New York. The girl replies that the man she believes is her father – Ann-Margret's male companion in the movie, played by Richard Bradford – "visits New York" a lot.
"I was a co-writer and co-producer, so I had a lot to say about the casting," said Voight, 70. He told the newspaper: "Angie was terrific, very well-prepared. I wasn't looking for any signs whether she'd be an actress." Tomb Raider actress Jolie, 34, has been estranged from her father for several years after he accused her of having "serious mental problems" on a US TV show.
Comments
comments