Anne Hathaway, who hosted Oscars on Sunday night, reportedly received $750,000 to wear glitzy jewelry from Tiffany & Co. at the event.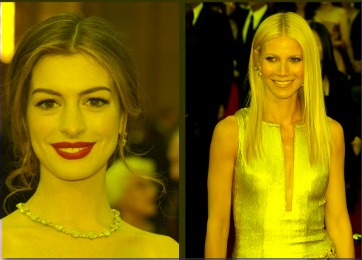 Another source also dished that Gwyneth Paltrow received $500,000 to wear earrings, a brooch and ring from Louis Vuitton's "L'Ame du Voyage" collection. In late 2009, she was paid to help promote the Hotel La Mamounia in Marrakech, Morroco.
Representatives for the celebrities and Louis Vuitton and Tiffany & Co. revealed that the payment claims are incorrect.
Comments
comments