Vanessa Hudgens and Ashley Tisdale were spotted on a Wednesday afternoon in Encino, California.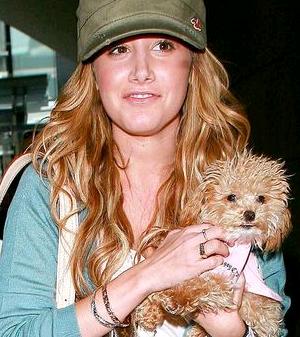 According to a report, the two "High School Musical" stars attended pilates classes at a fitness center. They were also seen sharing a lot of laughs together. Vanessa Hudgens was also spotted while stopping at Robeks, where she picked up two large smoothies before heading back to Zac's apartment. When she was asked how her on-screen sweetie Zac was doing, she replied he was doing "Good!"
Meanwhile, Ashley Tisdale was also seen with her dog Maui as she heads to a meeting at the MGM Towers in Century City, California on Tuesday morning. Then she was seen at "Cloverfield" premiere as she walks the black carpet at the Paramount Studios Lot on Wednesday in Los Angeles.
The film "Cloverfield", which was out this Friday, is all about young New Yorkers who throw their friend a going-away party the night that a monster the size of a skyscraper descends upon the city. The film is a document of their attempt to survive the most surreal, horrifying event of their lives.
Comments
comments