Ashley Tisdale suffered a panic attack onstage in New York on Friday night (14Dec07) after a recent rhinoplasty left her struggling for breath.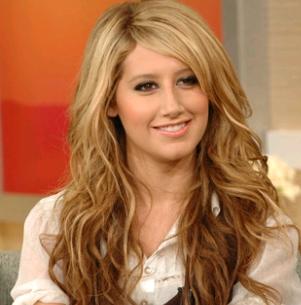 The "High School Musical" star was showing off her new nose at the Z100 Jingle Ball – her first public appearance since undergoing the cosmetic procedure in Beverly Hills on November 30.
The pretty blonde looked strikingly different as she took to the stage at Madison Square Garden despite a little obvious swelling from the cosmetic surgery.
The 22-year-old star reluctantly went under the knife to correct a severely deviated septum, admitting, "I was so out of breath, I started hyperventilating."
She added, "They were thinking it was a heart attack. The (tour) doctor got me an oxygen tank and I sat outside the stage and breathed in oxygen until I could catch my breath."
As for the other news, Ashley Tisdale just made a public apology to her fans and friends in Miami and Philadelphia, where she backed out of her Jingle Ball performances.
The apology indicated, "I'm so sorry I wasn't able to be at the holiday shows this weekend. I haven't fully recovered from my surgery and had to make the difficult decision to cancel the appearances… Unfortunately, the deviated septum was more significant than we originally thought so the healing process is taking longer.The last thing I ever want to do is disappoint my fans. I flew out to the east coast with the dancers and crew still hoping I would be well enough to perform."
Comments
comments