Disney star Ashley Tisdale is very happy as she gets a new car.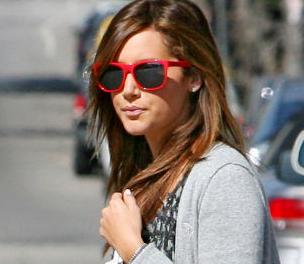 The 23-year-old girl was spotted picking up her pal Caroline Clark in her new Mercedes Benz G 550 and going for lunch at Aroma Cafe on Thursday, February 26.
Joining them was actress Samantha Droke. The "High School Musical 3: Senior Year" starlet later braved the busy traffic as she crossed the street by herself.
Earlier in the day, Ashley was spotted parking her new Mercedes Benz at Sharkey's. Wearing a patterned dress and gray sweater, the actress grabbed a cup of coffee at Sharkey's.
Comments
comments