Zac Efron, who was previously rumored to be engaged to Vanessa Hudgens, was the "class clown" at school.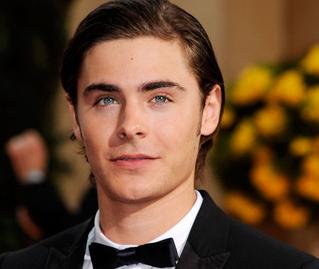 The "High School Musical" star admits he wasn't a heartthrob when he was growing up.
He said: "I was average I had a lot of friends but I was not in that ultra cool circle."
He went on saying: "I was a bit of a class clown. I guess to get through the tedium of the quadratic formula, I thought everyone was fair game. Between self-discovery and the social hierarchy, high school can be the most confusing time of your life."
Zac also revealed he used to constantly argue with his parents and his brothers during his upbringing in California.
The 21-year-old actor continued to Family Circle magazine: "Oh man, it seemed like every weekend I was in trouble for something. If I got home late, I would get chewed out."
He added: "Me and my brother were brawlers and I would always get grounded. If I had big plans with friends for the weekend – camping or boating or surfing at the beach – I wasn't allowed to go."
Last week, Zac said his first house, a £1 million property in Los Angeles – which boasts an infinity pool and views across the city – was a "modest" purchase.
Comments
comments