Barack Obama put recent reports suggesting that he was in regular touch over e-mail with actress Scarlett Johansson in perspective saying that he responded to a single email from her thanking her for her support.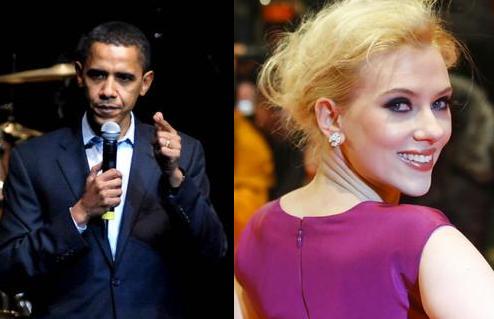 The presidential candidate revealed, "She sent one email to [my assistant] Reggie [Love], who forwarded it to me. I write saying, 'thank you Scarlett for doing what you do,' and suddenly we have this email relationship."
Barack Obama clarified that Scarlett Johansson does not have his personal e-mail address.
Earlier this month, [Scarlett] Johansson that she finds it "amazing" that Barack Obama has the time to answer her adoring e-mails.
Scarlett Johansson continued, "I feel like I'm supporting someone, and having a personal dialogue with them, and it's amazing."
Her statements had been interpreted to suggest that she was regularly exchanging e-mails with the Presumptive Democratic Party Presidential candidate.
The 23-year-old actress, who was an ardent supporter of Barrack Obama, has campaigned tirelessly for him and appeared in his celebrity-packed "Yes We Can" Internet music video.
She joked, "My heart belongs to Barack. I am engaged to Barack Obama." Her twin brother Hunter works on the Obama campaign.
Comments
comments