Barack Obama has decided to drop campaigning for two days later this week for a previously unplanned visit to his ailing grandmother in Hawaii, campaign officials announced late Monday.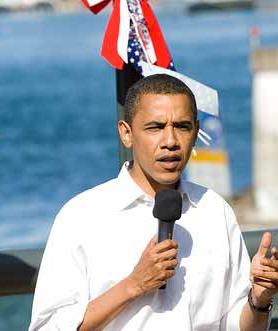 The Democratic presidential nominee, who lead rallies Monday in Florida, will continue his scheduled events through Thursday afternoon, when he will fly to Hawaii to visit Madelyn Dunham, 85.
Obama, 47, a US senator from Illinois, was partly raised by his maternal grandmother. He has spoken often during the campaign of her influence on him and his respect for the sacrifices that his mother and grandparents made for him.
In Florida, Obama communications director Robert Gibbs said that the candidate will scuttle political events in Iowa and Wisconsin to visit Dunham, who has been ill and suffered deteriorating health in recent weeks. Obama plans to resume campaigning on Saturday.
Mr. Gibbs would not discuss the nature of the illness of Obama's grandmother. He released a statement, adding: "Senator Obama's grandmother, Madelyn Dunham, has always been one of the most important people in his life. Along with his mother and his grandfather, she raised him in Hawaii from the time he was born until the moment he left for college. As he said at the Democratic Convention, she poured everything she had into him."
Comments
comments