Billy Ray Cyrus reveals that his family considers famed "Vanity Fair" photographer Annie Leibovitz, who famously shot Miley Cyrus semi-topless, to be a paparazzi.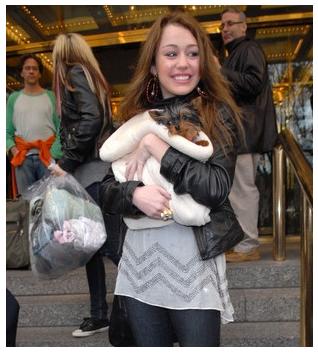 During the radio show interview, the father of "Hannah Montana" star said, "I was catching these crawdads [with daughter Noah, 8] and all the sudden this paparazzi lady jumps out with this big bazooka lens and starts snapping away. My little girl Noah looks up and says, 'Is that Annie Leibovitz?'"
Billy Ray added, "That's the bizarre life I'm living right now."
The photographer Annie Leibovitz has previously made an apology, saying, "I never intended for any of this to happen and I apologize to my fans who I care so deeply about."
Billy Ray insisted that his daughter is "doing great — she's doing a fantastic job on this Hannah Montana feature film, doing some wonderful acting."
Meanwhile, Anna Marie Perez de Tagle revealed that Miley Cyrus feels the pressure of fame especially after her Vanity Fair semi-topless photo.
The co-star revealed, "Sometimes I'll talk to her on the phone and she'll be like, 'It's really hard' or 'I'm really tired. I can't do this.' But I'll always say, 'You do want to do this. You love your job.' And she's like, 'Yeah.'"
Comments
comments