Kate Middleton, who wore a stunning pink satin dress, and Prince William arrive at charity event.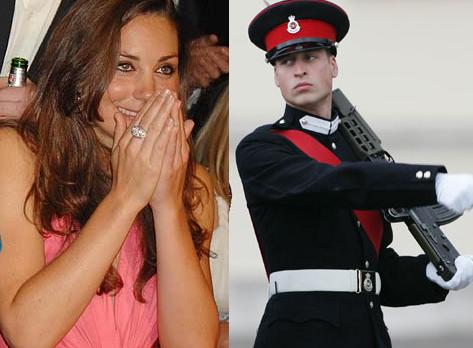 The brunette beauty was spotted wincing during a round of amateur boxing to raise funds for Starlight Children's Foundation.
As one of the princes' closest friends brawled with a former equerry to the Prince of Wales, in the name of charity, Kate Middleton squirmed and hid behind her hands. But she raised them to applaud loudly at the end of a "raucous" event, smiling broadly while Prince William roared with laughter behind her.
Prince Harry and girlfriend Chelsy Davy also enjoyed the fight night at the black-tie Boodles Boxing Ball, held at the Royal Lancaster Hotel in central London on Saturday to raise money for Starlight Children's Foundation, which grants wishes for seriously and terminally ill children.
They joined a throng of posh pals to see Sloaney chums slug it out in the ring to aid charity.
According to friends, Kate Middleton, who was wearing a pink ball-gown and sporting a diamond ring, was "mesmerized" by the bouts, wincing at blows and covering her eyes between shrieks of laughter.
One pal at the Boodles Boxing Ball revealed, "She looked like she didn't have a care in the world. She was whooping and screaming like a wildchild."
Chelsy Davy, who wears electric blue ruffled dress, did not leave 23-year-old Harry's side at Saturday's event. She spent hours whispering in his ear.
Meanwhile Prince Harry and Prince William punched the air during bouts at London's Royal Lancaster Hotel, wearing Help For Heroes wristbands. The £100-a-head ball raised more than £100,000 for Starlight, which grants wishes for terminally ill kids.
Afterwards Prince William and Prince Harry danced with their girlfriends until 2am in a special clubbing area. Chelsy previously watched Prince Harry in a charity polo match at Cirencester and she was seen petting a friendly dog.