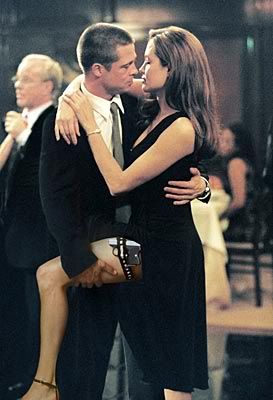 There is a report that Brad Pitt and Angelina Jolie are planning a Caribbean wedding in April.
The celebrity couple, which fell in love with the Dominican Republic, has supposedly decided that Dominican Republic is the perfect place for their wedding.
A source revealed, "While they were in the Dominican Republic, Brad bought a huge plot of land and helped design a fabulous house. It's there they intend to become Mr. and Mrs. Pitt."
Brad Pitt and Angelina Jolie, together with four children, Pax Thien, Maddox, Zahara and Shiloh Nouvel, will fly to the Dominican Republic in the next two weeks.
The source revealed, "Pax and Maddox are old enough to be page boys and it's always been Angie's dream that this wedding will be a true family affair."
As for the celebrity couple reaction to the getting married in the past, Brad Pitt recently did not want to get married until "everyone else in the U.S. who wants to be married is legally able."
As for Angelina Jolie, the actress avoided the issue. She said, "We've both been married before so it's not marriage that necessarily kept some people together." She added, "We are legally bound to our children, not to each other, and I think that's the most important thing."
Comments
comments