Brad Pitt and Angelina Jolie took the kids to a local park in Budapest, Hungary on November 5.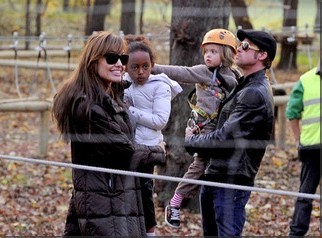 It seems that Angelina is enjoying a day off from directing and Brad returned to the town from a film premiere. The couple spent time with Zahara, Shiloh and Pax at a park.
The kids were busy climbing and swinging from trees and walking on some zip lines.
Comments
comments