Brad Pitt and Angelina Jolie gave a birthday party for son Pax at a Josephine river boat on November 28 in Paris, France.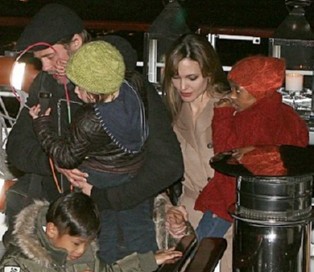 The couple took their kids on a boat ride to celebrate birthday of Pax, who will turn 7 on November 29.
There is a birthday cake for Pax, who also blew up his birthday balloons. And Brad was busy using a video tape at Shiloh and Zahara.
Comments
comments