Brad Pitt has reportedly let off some steam at Jennifer Aniston after the actress spoke negatively about Angelina Jolie.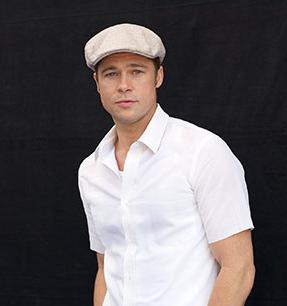 The "Babel" actor, who is caught between Hollywood's two most powerful women, is believed to have called up Jennifer Aniston to give her a school girl telling off about her interview with US Vogue.
Jennifer Aniston, who is the former wife of Brad Pitt, recently branded Angelina 'uncool' for being so open about moving in on her former husband before the divorce papers were finalized.
A source close to Angelina revealed that Brangelina were "totally thrown" by Jen's remarks and thought she had "moved on…and wouldn't want to reopen this old wound."
Jennifer Aniston's representative didn't care to comment on whether the claims were true saying, "That's personal information…That really is no one's business."
Comments
comments