At last year's Cannes Film Festival, Angelina Jolie made a big splash, showing off her baby bump on the red carpet and revealing to "Today" she was having twins.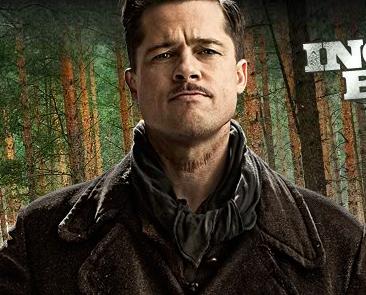 This year though, it's her partner, Brad Pitt, who is garnering attention as he arrives to promote his role in Quentin Tarantino's "Inglorious Basterds."
Brad was spotted taking in the scenes at the France-based film festival on Saturday, according to a report. The actor, in his trademark flat cap, was seen at Hotel du Cap for lunch.
He reportedly flew into the city over the weekend.
Brad's lady love, Angelina Jolie, is expected in the next several days. if Angelina Jolie, 33, joins him in the next few days as is expected, this will mark the third time they have strolled the palm-lined Croisette waterfront together in as many years.
On this visit Pitt is showcasing his movie from director Quentin Tarantino, Inglourious Basterds, which premieres at the festival Wednesday. The filmmaker has described Pitt's character in the WWII drama as "a hillbilly straight from the mountains of Tennessee."
It was unclear at press time if the couple's six children – including baby twins Vivienne and Knox — would be making the trip to join papa Pitt, however, he may reveal more details about the plans of Hollywood's most watched family when he sits down for an interview with NBC's "Today" show on Tuesday.
Comments
comments