Brad Pitt doesn't want to be touched since he has added a clause to his contracts that states journalists are forbidden from touching him during any interviews.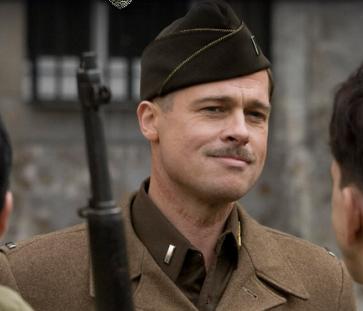 "One NBC journo squeezed Brad's face during a chat last month and he was really annoyed by it," a source told Britain's Star magazine. "He's just so sick of being poked and prodded like a piece of meat.
"So, if you talk to him in the future, you have to keep your hands off!"
Meanwhile, it has been claimed that Brad's mom, Jane Pitt, wants him to get back with ex-wife Jennifer Aniston.
"Jane's so happy that Brad and Jen are talking again," a source said. "She's never liked Angelina — and lately all she hears when she talks to Brad is how miserable he is. As a mother, it tears her apart to see him like this — in such a negative relationship and constantly arguing.
"Jane's told Brad that he belongs with Jennifer and he needs to leave this relationship with Angelina behind him if he wants any chance of true happiness. And she's told Jen that she's the only person who can save Brad from this misery. He feels trapped with Angelina, but it's hard for him to leave as they have six children together and he's devoted to them."
Comments
comments