Brad Pitt popped up in Switzerland on Tuesday at Art Basel.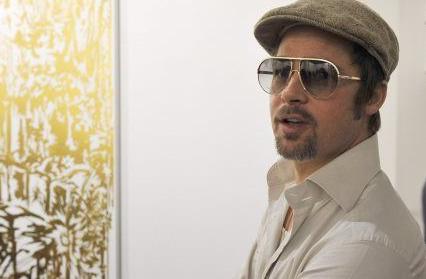 The actor visits the international art show Art 40 Basel, in Basel, Switzerland on Tuesday (June 9).
Art 40 Basel features more than 300 leading art galleries from all continents. Contemporary art works by over 2500 artists will be on display from June 10 through June 14, 2009. The exhibition includes the highest-quality paintings, sculptures, drawings, installations, photographs, video and editioned works.
An AP photographer snapped the actor checking out the work "end of knowledge" (24K gold on primed linen, 2008-2009) by US artist Jim Hodges through his aviator shades.
According to the WSJ, he then paid nearly $1M for a Neo Rauch rainbow-colored racetrack painting, "Etappe"
On Monday Pitt was in Washington DC having lunch with partner Angelina Jolie.
Comments
comments