Rumor has it, Camilla Belle cheats on her current boyfriend Joe Jonas with Robert Pattinson, whom she was romantically linked with last year.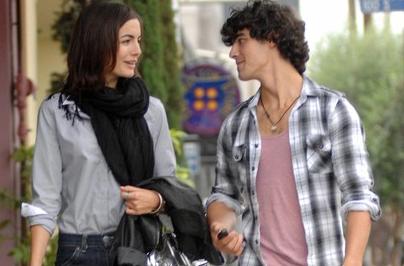 Young actress Camilla Belle resurfaces on the media headlines as she is rumored to have cheated on current boyfriend Joe Jonas with movie hunk Robert Pattinson. National Enquirer which exclusively runs the story cites a close friend of Camilla as stating, "I've known Camilla for most of her life, and I've never seen her so crazy in love."
Though a representative for Camilla has denied she is hooking up with Robert, the friend insists, "She and Rob have been meeting up with each other for months, and she talks about him all the time!" The friend adds, "Obviously, Camilla has some competition," judging from the fact that the "Twilight" hunk has been romantically linked to a number of women, naming some are Kristen Stewart and Nikki Reed, both of whom are his co-stars in the vampire drama movie.
No words have been issued by National Enquirer whether or not Joe Jonas notices Camilla's alleged romance with Robert. As for Robert, he hasn't commented on the matter just yet.
Camilla Belle and Robert Pattinson were romantically linked for the very first time in November last year after they were spotted together at an after party for the Los Angeles premiere of "Twilight". The following month, they were seen enjoying a lunch date at Three Square Bakery on Abbot Kinney Boulevard in Venice, California.
Comments
comments