After doing jury duty in Los Angeles, Brad Pitt arrived back in Chicago last Friday to a warm welcome from Angelina Jolie. The "Good Shepherd" actress was at the airport waiting and welcomed him with a warm smile.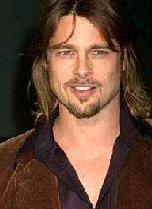 Brad Pitt arrived at Chicago O'Hare airport commercial terminal and was escorted out by police and his bodyguard where Angelina Jolie waited in a SUV.
As he stepped into the SUV, the actress greeted Brad with a warm smile and a possible kiss.
When the actor was still in LA, while he was sitting in the court for jury duty reading a book and waiting, he was interrupted by a woman who showed him a magazine that declared his split from lady love Angelina Jolie, and asked, "Is this true?" Perhaps the couple's Chicago reunion will prove that they are still together.
Comments
comments