Prince William is gearing up to move onto the next phase of his military career after completing specialized training.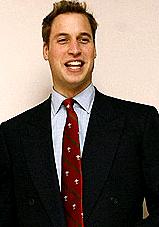 The 25-year-old prince is now a fully-fledged armored reconnaissance troop leader in the Household Cavalry's Blues and Royals after almost five months of instruction.
His training has provided him with skills to lead a troop of 11 soldiers and four Scimitar reconnaissance vehicles. But it is uncertain whether he will be given a chance to serve abroad in a conflict zone.
However, Prince William has expressed his desire to fight for his country, saying, "The last thing I want to do is be mollycoddled or wrapped up in cotton wool because if I was to join the Army I'd want to go where my men went and I'd want to do what they did."
He is now expected to join his regiment at Combermere Barracks in Windsor soon, and move onto the next phase of his military career.
After about a year with his unit, Prince William will spend time with both the RAF and the Royal Navy on "familiarization attachments". He will also carry out public engagements side-by-side his military career.
Comments
comments