Brad Pitt blows it as he whizzed through Beverly Hills on Friday, literally.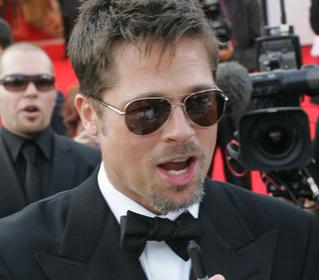 Internet cops TMZ site have captured the video of Brad Pitt blowing though a stop light on his motorcycle. He flagrantly running a stop sign yesterday in Beverly Hills.
Cameras caught Pitt as he took off on his motorcycle Friday and was caught riding through a stop sign, seen in a video posted on TMZ.
TMZ claims Pitt's wife, Angelina Jolie, was not with him.
TMZ also added: "Brad was in a big hurry as he left the building of his manager, came to a stop sign at busy Wilshire Blvd. and ignored it. Other drivers were honking mad, clearly not knowing what lurked under the helmet."
Brad Pitt's film "The Curious Case of Benjamin Button" is nominated for 13 Academy Awards categories on Sunday, including Best Picture. Pitt is also nominated for best actor.