Jennifer Aniston will be at the Oscars.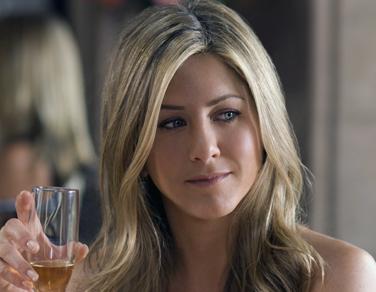 It was revealed that Ms. Aniston will present an award on Sunday night with funnyman Jack Black.
Whether she and boyfriend John Mayer walk the red carpet together remains a mystery.
Mayer revealed earlier this week that he planned to attend the awards, which take place at the Kodak Theater in Hollywood. "It's my first Oscars," the singer said. "And it's my first being an Oscar boyfriend."
The big night could also mean the first run-in Aniston has ever had with Brad Pitt and Angelina Jolie, both of whom are nominees.
Aniston's rep did not immediately comment.
Jennifer Aniston was not with Mayer tonight, at least not while she enjoyed dinner with three friends during another Grey Goose night at Cecconi's restaurant in West Hollywood.
The actress showed up after having dinner Ceconni's.
A fellow partygoer revealed: "Jen was running around in this cute little silk dress. She was having a great time."
Comments
comments