Brad Pitt is set to buy Michael Jackson's Neverland Ranch. The actor and his lover Angelina Jolie are believed to be convinced the California estate would be the perfect place to raise their four children.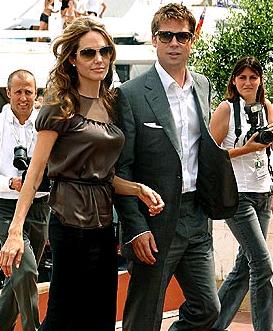 A source revealed, "Brad and Angelina are very interested in the property and will be closely following any developments involving the Neverland Ranch."
Brad Pitt and Angelina Jolie believe their kids would love the fairground rides and zoo at the 2,700-acre Santa Barbara ranch. They are also said to have been impressed by the estate's security system.
Earlier this week, it was reported Jackson had defaulted on three consecutive mortgage payments and was in danger of losing the property.
Raymone K. Bain, Michael Jackson's representative, insists his client isn't worried about the property going into foreclosure, saying, "Mr. Jackson is in the final stages of refinance and will not lose the Neverland Ranch."
Comments
comments