Jennifer Aniston and Tom Brady recently teamed up for Smartwater. What is better than New England Patriots all world quarterback dating supermodel Gisele Bundchen? Perhaps it would be if he got together with America's sweetheart Jennifer Aniston.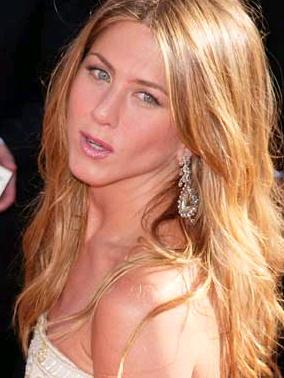 While Gisele Bundchen makes a fashion statement wearing bikinis for a living, Jennifer Anision recently unveiled a smoking hot body on a Hawaiian trip with pals Courteney Cox and David Arquette that has attracted a lot of attention.
A weekly magazine tries desperately to link the beautiful people in this week's print edition with an item that notes that both are now looking great and promoting SmartWater.
The report includes, "Has Jennifer Aniston become, well, smarter since signing on as the new spokesperson of SmartWater last spring? We say yes! An insider revealed as an investor in the company, Jennifer Aniston has made Tom Brady, who is the male face of SmartWater, in a deal rumored to net him $3 million to $5 million."
Rohan Oza, SmartWater's senior vice president of marketing, revealed, "She's getting actively involved in the business.
A friend of Jennifer Aniston added that she might also have a little crush on Tom Brady, saying, "Not only does she think he can sell water, but he makes her want to take a cold shower!"
Comments
comments