Britney Spears' record label is trying to force her into recording a new album.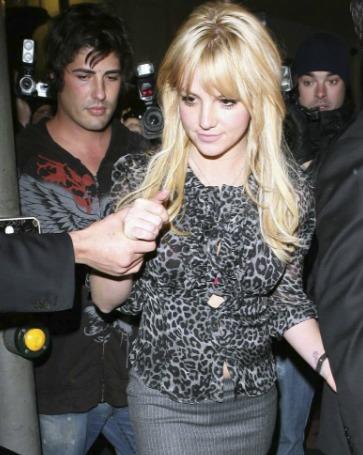 The troubled 26-year-old singer, who was recently photographed emerging from a recording studio with her manager Larry Rudolph, wants to concentrate on her acting career, but is reportedly being pushed to make a new record.
A source revealed: "Britney wants to focus on her TV and movie career right now. Jive Records and
Larry are having trouble getting her to record, so they forced her hand by releasing the photo of her and Larry and a statement saying she is working on a new album this summer."
Earlier this week, Larry revealed Britney was busy recording her new album.
He revealed in a statement: "She is spending her summer in the recording studio, working on a brand new album. She's working with a team of top-notch producers and songwriters, and we're very excited about what she's accomplished so far. No album release date has been confirmed yet."
Earlier this year, Britney Spears received rave reviews for her two cameo appearances in US television show "How I Met Your Mother", prompting speculation she may return to the role in future episodes.
The mother-of-two also enjoyed success with her 2002 movie "Crossroads" and was in negotiations to star as Daisy Duke in 'The Dukes of Hazzard'. The role was eventually filled by Britney's pop rival Jessica Simpson.
Britney's last album "Blackout" was released in October 2007 and proved a hit with both critics and fans.
Comments
comments